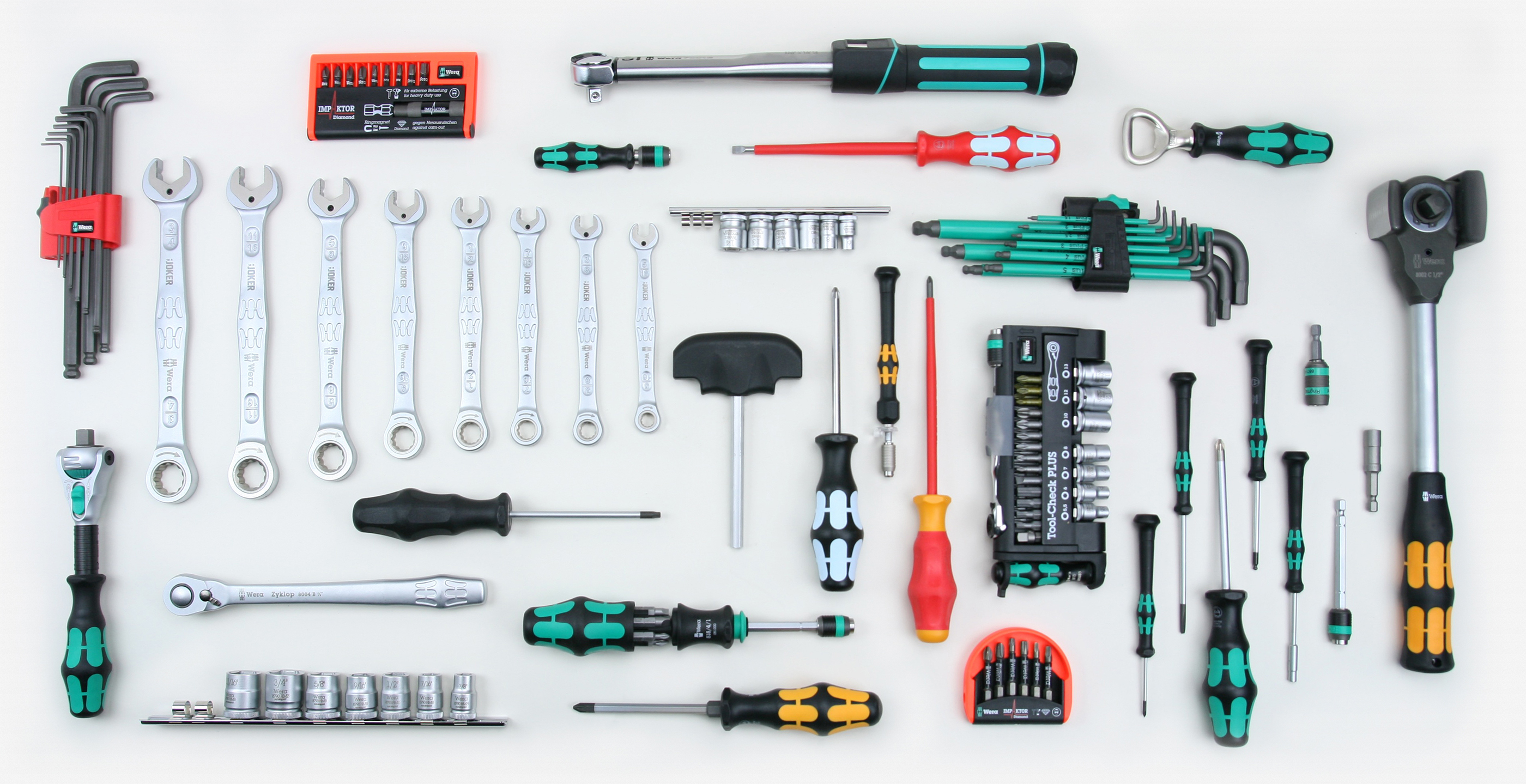 Wera is one of the world's leading manufacturers of screwdriving tools, with its corporate headquarters in Wuppertal, Germany. Wera develops and produces tools for professional, industrial applications, and is a solution-provider for problems associated with screw connections.

Wera fascinates users time and again with quite exceptional product ideas. In practical applications these ideas - with their often unique features - result in a truly professional screwdriving performance.

The range comprises more than 3,000 products and includes genuine problem solvers, even for very specific jobs.

The quality just has to be right. This is assured through a manufacturing process that is continually monitored, and as a result: the number of complaints is near zero. Of course, Wera is ISO-certified.

Wera tools are stylish and ergonomic, and Wera has received several awards for the design of its products. To work with Wera tools is to understand what design really means.